John Thomas Corbett
16 NOVEMBER, 1937 – 10 SEPTEMBER, 2023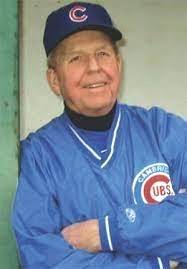 Cambridge Minor Baseball Association is a not for profit organization that serves the community of Cambridge Ontario with house league, select & travel baseball for kids between the age of 4-18.

CMBA is run by volunteers. If you are interested in giving back to your community please consider becoming a CMBA board member.

Our Objectives:

To foster a safe and accessible environment focused on a joy for baseball, with a strong commitment to equity, diversity, and inclusion
To continuously improve our policies and processes, and build our programs by soliciting feedback from our community
To prioritize the experience of our coaches by investing human and financial resources into training and development programs
To represent the city of Cambridge and CMBA with pride, by being a good neighbour and demonstrating good sportsmanship both locally and when traveling to other regions
To work with municipal and third-party partners where possible to improve our facilities
To celebrate our volunteers and their commitment to our programs

Anyone can join - CMBA parents and coaches make ideal board members because they are best suited to identify potential improvements for our Association. The commitment includes attending monthly board meetings and participation on one committee.

We have numerous committees for tasks such as raising sponsorship money, player development, tournaments, policy development, etc.
Every year, CMBA sends their 12U T1 Team to Cooperstown Dreams Park.

Since it beginning in 1996, Cooperstown Dreams Park has done much more then host baseball tournaments. Dreams Park's mission is to provide a life enriching experience for young boys and girls who love the game of baseball. By stepping up to the plate, regardless of outcome, all players leave with a sense of pride, dignity and accomplishment. Cooperstown Dreams Park offers an all-inclusive Baseball Summer Camp Experience and world class facility for teams, families and friends. Games are played, without time limits, on real grass fields. As a family baseball park featuring fun and excitement, friends and families spend their vacations here watching teams from around the country play baseball in Cooperstown. Celebrating over 25 years as America's premier baseball summer camp… Experience the Difference. A Summer Tradition, Cooperstown Dreams Park, "Where baseball present meets the traditional values of baseball past."

As you can imagine, the trip comes at a considerable cost to the team and their families.  When approached, PLEASE support our boys 🙂
Our Cubs Facebook Swap has listings of people who are either looking for equipment or uniforms, or willing to sell what they don't need.