John Thomas Corbett
16 NOVEMBER, 1937 – 10 SEPTEMBER, 2023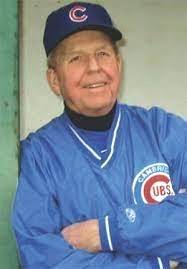 IN THE CARE OF
T. Little Funeral Home & Cremation Centre
Mr. Baseball has rounded third base and crossed home plate.
John passed away on Sunday, September 10, 2023 at Grand River Hospital at the age of 85.
Beloved husband to Muriel (nee Weber) of 58 wonderful years. Loving father to Joanne (nee Corbett) Ziegler and Adam Ziegler (spouse) and John Corbett Jr. Proud Grandpa to Katerina "Kate" Ziegler. Dear brother to Betty Jo (nee Corbett) Watson and brother-in-law to: Marion Reeve Yake, Ivadell Weber and Lloyd Weber, Marion Weber and Meryle Baird Service and Mike Service. John is predeceased by his parents: John and Velma Corbett (nee Parks), parents-in-law Melvin and Agnes Weber, brothers-in-law: Harold Reeves, Verne Weber, Frank Baird and Lynn Watson. John will be sadly missed and most lovingly remembered by his nieces, nephews, extended family and friends.
John was involved in many aspects of the Waterloo Region School Board and Cambridge (and extended community). From his early years of teaching in Mount Forest, to being a teacher, principal, and coach in the community, John was instrumental in the foundations of Cambridge Minor Football and a lifetime of Cambridge Minor Baseball. You could find John at the Cambridge Skating Races with students and teachers or on the playing field of the school he ran. Being with the kids was the most important part of the journey. John taught at St. Andrew's before becoming a principal at the following schools: Wrigley Corners, Branchton, Little Corner, Dickson, Central and Manchester. But above all came John's family (including the dog Jeter), friends, and . . . his love of baseball.
Friends and family will be received on Friday, September 15th, 2023 at T. Little Funeral Home, 223 Main Street, Cambridge (519-623-1290) from 4 - 8 p.m. A private family service and interment will be held the following day. Please join us for the seventh-inning stretch on Saturday, September 16, 2023 from 4-8 p.m. at the Armenian Community Centre of Cambridge, 15 International Village Drive, Cambridge.
As expressions of sympathy, donations made in John's memory to the Cambridge & District Humane Society, the National Service Dogs of Canada (local) or the Cambridge Sports Hall of Fame would be greatly appreciated.
Cambridge Minor Baseball Association is a not for profit organization that serves the community of Cambridge Ontario with house league, select & travel baseball for kids between the age of 4-18.

CMBA is run by volunteers. If you are interested in giving back to your community please consider becoming a CMBA board member.

Our Objectives:

To foster a safe and accessible environment focused on a joy for baseball, with a strong commitment to equity, diversity, and inclusion
To continuously improve our policies and processes, and build our programs by soliciting feedback from our community
To prioritize the experience of our coaches by investing human and financial resources into training and development programs
To represent the city of Cambridge and CMBA with pride, by being a good neighbour and demonstrating good sportsmanship both locally and when traveling to other regions
To work with municipal and third-party partners where possible to improve our facilities
To celebrate our volunteers and their commitment to our programs

Anyone can join - CMBA parents and coaches make ideal board members because they are best suited to identify potential improvements for our Association. The commitment includes attending monthly board meetings and participation on one committee.

We have numerous committees for tasks such as raising sponsorship money, player development, tournaments, policy development, etc.
Every year, CMBA sends their 12U T1 Team to Cooperstown Dreams Park.

Since it beginning in 1996, Cooperstown Dreams Park has done much more then host baseball tournaments. Dreams Park's mission is to provide a life enriching experience for young boys and girls who love the game of baseball. By stepping up to the plate, regardless of outcome, all players leave with a sense of pride, dignity and accomplishment. Cooperstown Dreams Park offers an all-inclusive Baseball Summer Camp Experience and world class facility for teams, families and friends. Games are played, without time limits, on real grass fields. As a family baseball park featuring fun and excitement, friends and families spend their vacations here watching teams from around the country play baseball in Cooperstown. Celebrating over 25 years as America's premier baseball summer camp… Experience the Difference. A Summer Tradition, Cooperstown Dreams Park, "Where baseball present meets the traditional values of baseball past."

As you can imagine, the trip comes at a considerable cost to the team and their families.  When approached, PLEASE support our boys 🙂
Our Cubs Facebook Swap has listings of people who are either looking for equipment or uniforms, or willing to sell what they don't need.